Vehicle Management Software: Choose LoanerTrack For Your Dealership
As the automobile industry continues to undergo changes, many dealerships are exploring different avenues to obtain extra revenue. One trend that is becoming more prevalent as vehicle ownership declines is offering a rental service. However, for a dealership to effectively run a rental service, the proper software is essential. As the only Microsoft Certified Solution Provider in the vehicle rental and dealer loaner industries worldwide, Bluebird Auto Rental Software offers the #1 vehicle management software for loaner fleets. Using the RentWorks platform, LoanerTrack is specifically designed to suit the needs of dealerships operating a rental service.
What is LoanerTrack?
LoanerTrack is the premium vehicle management software on the market; if your dealership has service loaner vehicles, then LoanerTrack is a must!
LoanerTrack by nature allows you to know all the crucial details, primarily when vehicles are due back.
Bluebird's FAST and EASY check-out and check-in process will assure you of capturing the necessary data. If there is certain data that you want to capture, you can make it mandatory by indicating it as a required field. You're in control of the vehicle management software.
How does it work with RentWorks?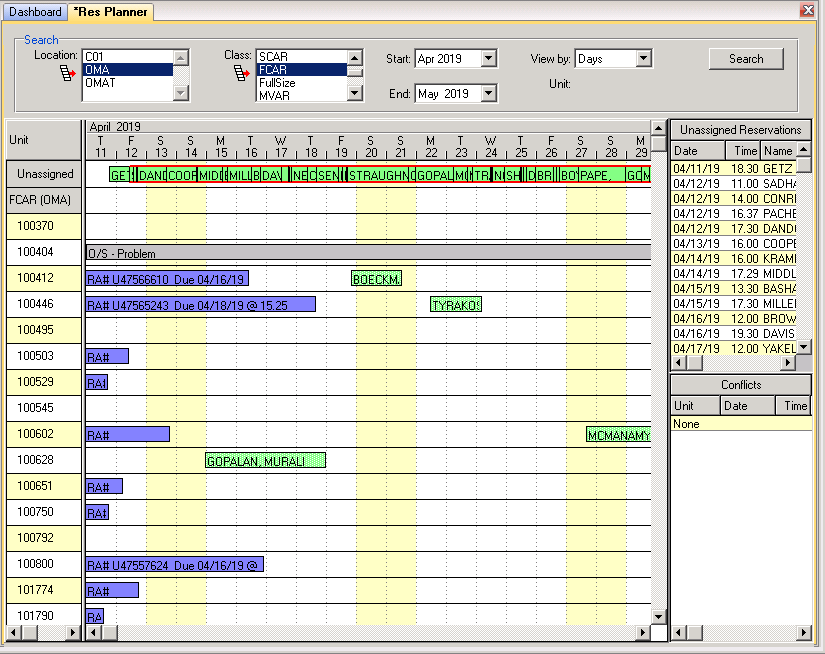 LoanerTrack is built on the RentWorks PowerSuite platform and designed to run on any Windows system, our product offers the most complete loaner application software, and vehicle management software available. Using the "Rez Planner" from the RentWorks platform, service agents can visually allocate loaner vehicles to reservations. Managing reservations with LoanerTrack is as simple as dragging and dropping a customer's info to an assigned vehicle.
LoanerTrack Vehicle Management Software Features
Over 100 management reports give you instant data on your loaner operation, including fleet management, utilization, detailed reservation report and more. Or if you prefer, customize your own reports with Query Results Report Writer. Information acquired can be exported to an Excel spreadsheet and formatted accordingly.
As partners with Microsoft, LoanerTrack offers the latest updates and navigation paths for ease of use and training.
Compatible with any Windows operating system
Any workstation on the network can log into LoanerTrack as a concurrent user, giving you flexibility without the cost of additional licenses.
Available either in-house or online
LoanerTrack can be customized to meet your Service Management requirements.
There are many other features included in LoanerTrack, click here to learn more about them!
As always, this edition of our vehicle management software – and all of our programs, come with access to Bluebird Auto Rental System's 24/7 support. What are you waiting for? If you own a dealership, you must own LoanerTrack.
—
Better software, better support, better value.
For over thirty years,

Bluebird Auto Rental Software

has been supporting its many, many happy customers around the world. Our flagship product,

RentWorks

, provides all the tools you need to run every aspect of your car rental business or service loaner department from the front counter to the back office.

Call us today toll-free at 800-304-5805, or contact us here. We will be happy to walk you through Bluebird's full suite of car rental software.